Nutrition
You asked and we listened. By popular demand, City PT is happy to offer our patients nutritional consults and meal planning with a Registered Dietitian. These 1-on-1 sessions will help you:
Determine your ideal body weight
Analyze your diet
Learn what foods to eat and which to avoid
Lose Weight
Gain Muscle
Eat for Optimal Performance
Set up a meal plan to meet your goals
See what's included in our 3 session Nutrition Package.
Eli Oki, MS, RD, CDN
Senior Clinical Dietitian
The Mount Sinai Hospital
For more information or to set up an appointment email: nutrition@cityptnyc.com.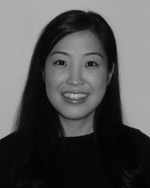 Eli Oki, MS, RD, CDN is a Registered Dietitian and a NYS Certified Dietitian-Nutritionist with a Master of Science degree in Clinical Nutrition from New York University. She received her Bachelor of Science degree in Psychology from New York University. Eli completed her clinical training at St. Luke's-Roosevelt Hospital in affiliation with NYU.
Eli has experience in both the acute care and outpatient clinical setting working with a wide variety of patient populations with a concentration on patients with cardiovascular disease. She currently works at The Mount Sinai Hospital as a Senior Clinical Dietitian covering the Cardiothoracic Surgical ICU and stepdown units and has been there since 2008.
She is an active member of the American Dietetic Association (ADA), the Greater New York Dietetic Association (GNYDA), the Weight Management Group, and the Sports, Cardiovascular and Wellness Nutrition Dietetic Practice Group. Eli is fluent in Japanese and is an avid yoga practitioner.